Effects of the trunk nature of the high-speed network on design and operation
12/12/2011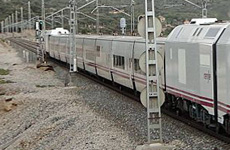 Author/s: Alberto García Álvarez
Infrastructures (including those of high speed) are constructed to make an efficient transport service possible. In this respect, analysing the characteristics of the network and its various constituent sections can be of use in making design decisions that contribute to transport service efficiency.
The radial-trunk nature of the Spanish high-speed network allows us to identify two groups of line sections with completely different functionalities in the network: the trunk sections and the peripheral sections. Both must be designed with different characteristics, and operation on each one must be adapted to its characteristics and functionality in the network. The infrastructure charge should send out different signals in order to increase efficiency.
Keywords: Network structure, capacity, rail operation.
Publication: 360.high speed magazine Nº 1 - November 2011, pp.17-22
Download paper »
---