The added value of passengers attracted from road to high-speed
12/12/2011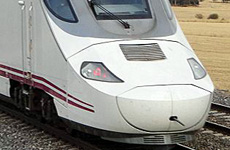 Author/s: Lorenzo Jaro Árias
The socioeconomic value of a captured private car user is more than double that of a captured air passenger. Moreover, the capturable market is much larger, in spite of which the high-speed train focuses its efforts on attracting air passengers and wins over few private car users.
The recent and envisaged evolution of high speed in Spain has entailed carrying out market research and profitability studies, whose results for long distance routes, analysed and focused on the different market niches, clearly show that although the high-speed train is competing strongly with the plane, it needs to become more competitive with respect to road transport modes, particularly the car, but also the bus. The demand data suggest there is an important market niche, even though high speed is already in operation, and the usual socioeconomic analyses in this type of study identify a greater saving from the captured road passenger as compared with the captured air passenger.
Keywords: Cost-benefit analysis, modal transfer.
Publication: 360.high speed magazine Nº 1-November 2011, pp.23-33
Download paper »
---